What's For Dinner? Homemade Soup Delivered To Your Door!
You're heading out the door to work without a thought of what to fix for dinner.  What if creamy homemade Lobster Bisque was waiting for you when you got home?
Feeling puny? Perhaps a hot bowl of Chicken Soup like your mother used to make would make you feel better.
Having homemade soup delivered right to your door is now possible thanks to Julie Shipley, owner of the Soup Shop in Melbourne, Florida.
Shipley uses only the finest ingredients and lovingly developed recipes for the seventy soups offered daily at her retail location, or the forty homemade soups available for nationwide delivery.
The Soup Shops selections include soups, bisques, chowders and gumbo.
From light and healthy Chicken and Rice to Beefy Chili or New England Clam Chowder or She Crab Bisque, the Soup Shop truly has something for everyone.
In addition to meat, chicken, sausage and seafood soups, Shipley has thoughtfully provided several vegetarian and vegan options.
The Soup Shop's soups are so popular that Shipley makes 1,000 gallons a week!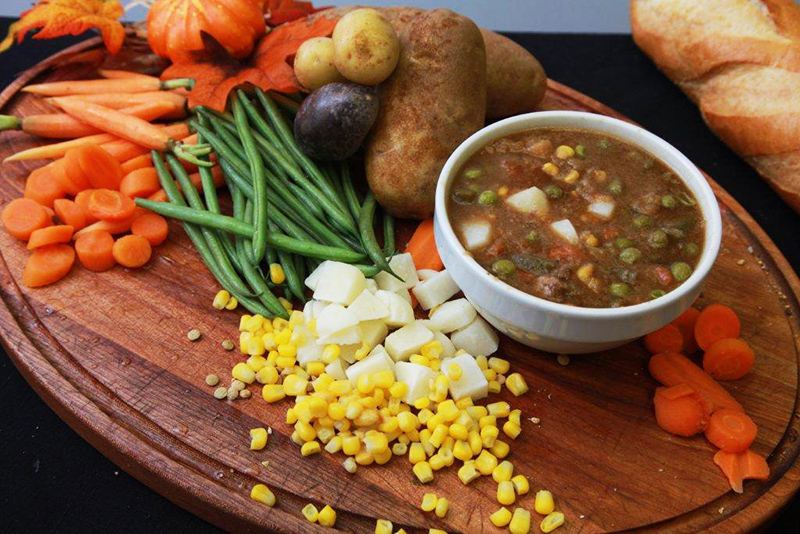 Shipley attended Culinary School to support her love of cooking for her husband Phillip, their son Ross, and their friends and extended family. One day a friend who owned a café asked Shipley if she knew how to make soup, and her passion quickly turned in to a profession.
As Shipley refined her soup recipes and gauged popularity from the café's diners she expanded by offering to supply soup for more Central Florida restaurants. The response was so good she set up her own commercial kitchen to handle the orders coming in from two dozen local eateries.
Shipley tried offering soup directly to customers to pick up from her kitchen but the parking wasn't adequate so she opened her current retail location in an upscale shopping center.
The new location brought a steady stream of dine-in and takeout customers.
Shipley started getting out of town and out of state inquiries, so she started offering nationwide soup delivery.
In celebration of National Soup Month The Soup Shop is offering all our readers a 10% discount on soup delivery. Just use Code SOUPJAN at www.thesoupshop.com