You spent days, possibly weeks, working on your Halloween costume. Then poof! Just like Cinderella at the ball, you have one night of fun then it's all over. But before you throw that costume in the trash, stop and consider giving it a new life.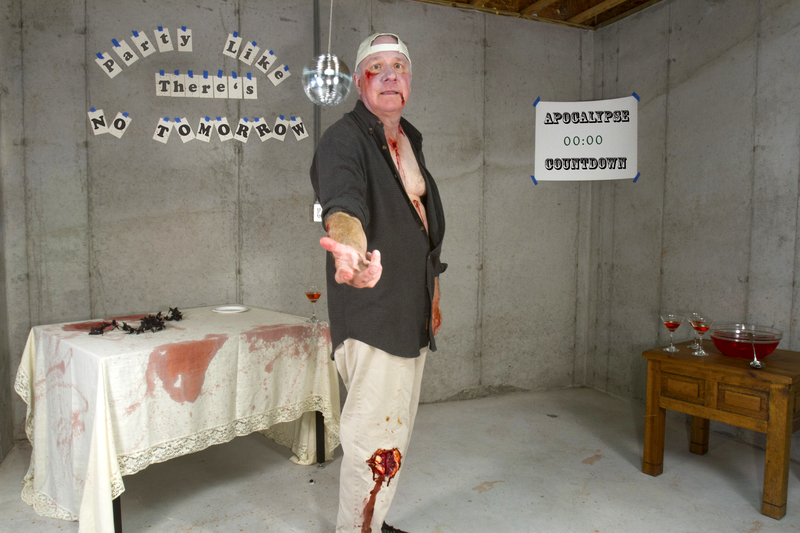 Just like Cinderella's glass slipper, Halloween costumes can fill a critical need for a photographer. Whether you are a shutterbug yourself, or just happen to know one, save that Halloween costume for an afterlife in images. Here are a few ideas to get you started.
Costume as Costume
Use the costume as a costume. Dress up your kids, your spouse, your dog, your teddy bear or yourself in a costume and find a realistic setting. Have a construction worker costume? Then find a building site and snap away. Go as a fireman? Look for old firehouses or antique fire trucks as your scene. Any costume can be used in a realistic setting to create vivid imagery.
Did you pick a costume more on the fantasy side of the scales? Try finding "real" settings to merge with the "fantasy" aspect to create a new story. Fairy princesses become magical beings when set in a butterfly garden. Zombies come to life when they emerge from behind gravestones in an old cemetery. Marry the two worlds together for pictures that are only limited by your imagination.
Concept Pieces
Once you've tired of the "real world", try to reuse the costumes in concept pieces. A Breaking Bad yellow haz-mat suit can be used in any setting to convey the idea of toxicity. Try combining police uniforms with technology to represent cyber security and crime. When used as a metaphor, costumes can paint that thousand-word picture.
Then use your Photoshop skills to produce composites of your costumed characters. Placing full size, oversized or miniaturized characters in otherwise unreachable settings can produce one of a kind result. Show your cute little mouse stealing the cheese from a trap. Or place your canine Count Barcula in a fantasy castle of Transylvania.
Pieces and Props
You don't have use the entire costume either. Use pieces or just the props creatively to convey universal themes. Angel wings and devil horns represent good and evil. An elephant and donkey mask now represents American politics (although we all probably wish to forget that by now).
Now trash the dress – Halloween style. A big trend in wedding photography is the trash the dress shot. The final image where it doesn't matter if the gown is ruined or not has led to stunning imagery of floating brides or marital food fights. Use this same concept for the costume. A burning fireman's helmet. A blood soaked (okay, don't use REAL blood, use up the rest of that Halloween supply) knife and torn shirt. So many creative ways to send that Halloween off with a bang and create some memorable pictures in the process!
Or keep those costumes and props close at hand when you are working on studio shots or on location. My Halloween skeleton has more frequent flyer miles than some people I know, and it is a great way to scare the bejeebers out of the guy in customs!
In fact, there are so many creative uses for old Halloween costumes that my favorite shopping day isn't Black Friday, it's November 1st when all the years costumes and accessories go on sale. Oh, and it doesn't hurt that the candy is on sale too!
Featured images:
License: Image author owned

License: Image author owned

License: Image author owned

License: Image author owned

License: Image author owned
All images copyright Karen Foley via Dreamstime.com.
Karen Foley is a freelance photographer who enjoys sharing her art with others. See more of her work at karenfoleyphotography.com.