Tell us a little bit about each of you.
Anton Aktila: Anton is the lead singer of MPIIRE. He began his career at the very young age of 13.   He was also a finalist on Australian Idol in 2003. Since then, Anton has toured all over the world as one of the famed Robertson Brothers. One of his career highlights was touring China and performing in front of a crowd of over 200,000 people. Anton sang the theme song for the tv show – Home And Away and also did the backing vocals for Australian Idol from 2005-2009.
Orget Sax: Orget Sadiku is the Saxophone player for MPIIRE. He is considered among many of his peers and industry professionals, as being regarded as one of Australia's best leading saxophone players and all round entertainers. After winning first place on 'Albania's Got Talent' and having toured all over the world, he recorded sax on the hit song 'Mr Saxobeat' by Alexandra Stan, gaining over 300 million views. He is also the most requested studio musician by the world's top leading producers.
​
Alejandro: Alejandro is the Producer, DJ and Percussionist of MPIIRE.  With over 15 years' experience in being a producer and DJ, his background in sound engineering and production, allows him to produce all of the cover songs for MPIIRE. His set of skills enable him to master and produce songs that sound sonically like the real recordings of the original artists. Alejandro has played for some of the biggest corporate companies such as: Dell Computers, Qantas and Coca-cola to name a few.
How did you guys meet and when did you get together.
Anton and Alejandro met in high school and worked together in an acapella vocal group for a few years. Anton met Orget when he first arrived in Australia from Albania five years ago. After which they began working together, performing for weddings and corporate events. Anton and Alejandro also were performing together at separate events and it was during that time, Anton and Alejandro had come up with the concept of a Live DJ Cover Band.
How did you come up with the name of the group?
Anton came up with the name MPIIRE with the vision of creating an empire, not only relating to the band but also creating a leading entertainment agency, establishing a performing arts school and nurturing young up and coming local talents for the future.
Who were your inspirations?
We have no inspirations, as MPIIRE is a totally new concept that's a world first in the music industry. As separate artists Anton is inspired by singers such as George Michael, Boyz II Men, Stevie Wonder and Michael Jackson. Orget is inspired by some of the world's best saxophone players such as Eric Marienthal, John Coltrane and Charlie Parker. Alejandro is inspired by his roots of traditional Latin music as well as Hip Hop and RnB. His biggest influences in music production are Timbaland, Scott Torch, Dr Dre and Mark Ronson.
How would you classify your music?
MPIIRE's music appeals to a broad range of audience as we perform Old school RnB, Hip Hop, New School RnB, Dance music, Retro and even ranging to old jazz classics. By creating a Live DJ Cover Band, it has allowed MPIIRE to add their own unique sound and style to each song and instrumental.
What are some of your favorite songs?
Some of our favourite songs include Uptown Funk by Mark Ronson and Bruno Mars, Can't feel my face by The Weeknd, This is what you came for by Calvin Harris featuring Rihanna, How deep is your love by Avicii, Purple Rain by Prince and Careless whisper by George Michael.
What do you guys each do when you're not playing music?
All three of us are full time musicians and produce music as well as compose songs. Anton likes going to the gym and playing violin. Orget enjoys playing soccer and spending time with his family. Alejandro's other passion is filmmaking and web design.
What are your thoughts on the Sydney music scene?
The local music scene is still growing and recovering from the Sydney lockout laws, but it hasn't affected MPIIRE's work as we mainly focus on corporate events and premium weddings.
Have you got any advice for new up and coming musicians in Sydney?
From our experience, work on discovering your talents and build your self-confidence as an artist. Invest into yourself with time and money. Be surrounded and learn from people with more knowledge and experience than yourself, this way you'll be constantly challenged and grow as an artist. Be prepared for many knockbacks and never take no for answer.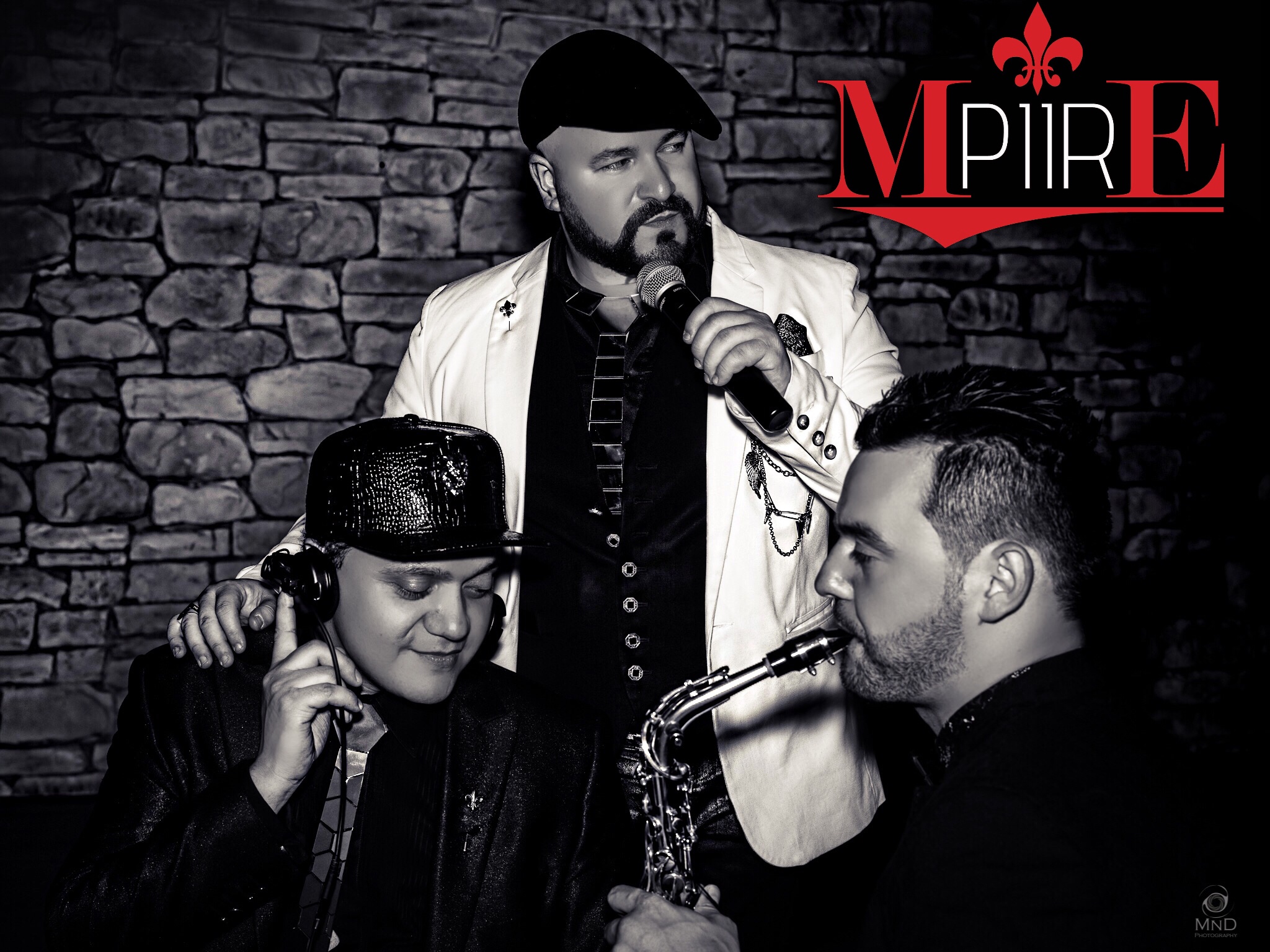 Have you guys got anything exciting in the works?
MPIIRE is in the process of working on a number of original songs, developing further our own unique sound and producing our very own master mixes. We are also working on additional live video recordings of our performances.
Where can our readers find you on social media
If you want to be updated on all of our upcoming events, news, blog's and see our video's, visit our website:
You can find us on facebook: www.facebook.com/Mpiire
Instagram: www.instagram.com/mpiireofficial
Twitter: www.twitter.com/mpiireofficial