Whether you're headed on a family vacation or simply leaving for a weekend at the cottage, The Savvy Beauty has you covered on your must-have beauty products while travelling. Some things can be left at home but others you can't go without. Check out our recommended products for travelling so that you are prepared on your next getaway.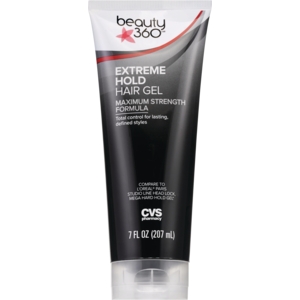 Depending if you crossing borders or boarding an airplane your product requirements will change from state to state so be sure to check with your local airline or border authority to ensure you are staying within allowable limits of liquids and substances. You can purchase small travel containers and spray bottles from a dollar store to transfer products into. This not only makes packing lighter and easier, but it also provides smaller volumes which will meet travelling requirements.
The first thing you want to make sure you have for your summer travels is an amazing facial cleanser. You don't want to be in a new environment, exposing yourself to new experiences and have to change up your entire skin care routine because you forgot to bring it with you. Ensure to pump some of your facial cleanser into a travel bottle and add a small piece of plastic wrap between the lid and bottle to prevent spillage. We suggest something like Beauty 360 Illuminating Facial Cleanser, available on CVS.com for $6.99 as your go-to cleanser because it is gentle enough for daily use and will not aggravate or irritate sensitive skin during your travels. Use something familiar to you that you've been using for the last few weeks at least. Vacation time is not the time to experiment with new skin care routines unless absolutely necessary.
Keeping your hands clean and sanitized is especially important while visiting new places. You never know what type of germs are present or what your body is equipped to handle. Some people experience sensitive bowels during travels just due to water composition changes, so imagine what could happen if you are touching lots of new things and not properly cleaning your hands. Little Ones Hand Sanitizer Baby Fresh is the best way to ensure you are minimizing harmful exposure to dangerous germs during your visit. It is also handy to have if you can't wash your hands before a meal. Changing diapers on the road? Keep them clean with this convenient sanitizer available on Kmart.com for $1.99.
When you travel you don't want to be doing your hair more than once a day. Perhaps a quick fix before dinner will do but really one-time hairstyles are best. We have a ton of ideas for hair styles on The Savvy website which will allow you to spend more time having fun on vacation and less time at the mirror. When you choose your hairstyle, add something like Beauty 360 Extreme Hold Hair Gel, available on CVS.com which will keep your hair in place – all day long! Again, simply squeeze some into a travel bottle and away you go. Easy as pie!
Now having your daily moisturizer is of utmost importance. Maintaining soft, supple skin will allow the skin's barrier to protect against foreign contaminants and environmental changes. Hydrated skin is happy skin and will fare much better if it is nourished, hydrated, and cared for just like everything else. Equate Beauty Strikingly Unique Moisturizing Lotion is available on Walmart.com for $6.84 and help's enhance the skin's moisture barrier while providing all day hydration. This lotion is best suited for dry and combination skin types.
These are only a few of the must-have beauty products you'll need while travelling. Stay tuned with The Savvy Beauty for more ideas and ways to stay beautiful during your travels! Stay fabulous!
Contributed by Thesavvybeauty.com