The spiritual practice of yoga has long been used to seek enlightenment. The ancient practices and principles have now entered the modern realm, creating weird and wacky adaptations to suit western society. From fad to feasible, we break down alternative yoga styles so that you can decide what's best for you.
Bikram Yoga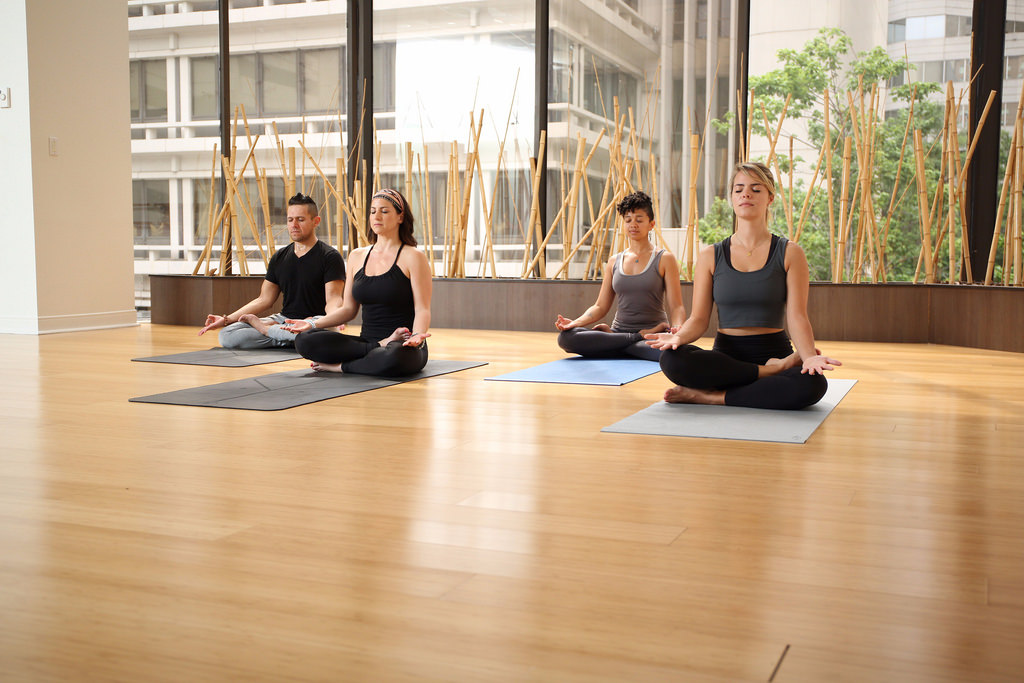 Bikram involves practicing yoga in a heated, sauna-like room. It's designed to get you sweating, and challenge your body and focus. Choose this style of yoga if you don't mind getting sweaty, whist still strengthening your core and improving your flexibility.
Dog Yoga
Whilst most of us are already in love with our furry counterparts, dog yoga exists to strengthen the bond between human and animal. This style of yoga includes a massage for your dog, whilst de-stressing the owner. It'd be paw-ful not to.
Wine Yoga
Vino and vinyasa, two unlikely friends that we're glad are meshing together. This is a social type of yoga, encouraging conversation and light-hearted humour throughout the session. If you're looking for something fun and interesting to do with your friends, look no further.
Goat Yoga
For many, yoga is a mental, spiritual and physical practice. Including baby goats into the mix may be viewed as utterly ridiculous to some, but as harmless fun to others. Sessions of goat yoga can be unpredictable, challenging people to remain focused and steady. It may be silly, but we know you secretly want to see what all the fuss is about.
Laughter Yoga
As they say, laughter is the best medicine. Laughter yoga combines our most basic expression of happiness with the spirituality of yoga to create a therapeutic experience. Choose this style of yoga if you're interested in yoga for spiritual healing.
Whether you're practicing yoga for a little bit of fun, or are an aspiring yogi, there's a type of practice for everyone. Whilst goat yoga might not be for everybody, we know what we're doing this weekend…